LanguageUniversal.org is honored to present "The Gospel Highway" as its inaugural music history feature. If you're a gospel music fan or interested in the history of African American gospel music, you are in for a treat.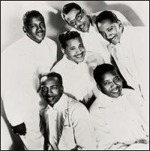 My name is Jack Marchbanks. And, I'm reaching out to you on behalf of Sidney Howard and me. We're independent writer/producers who have been blessed to have our commentaries aired on regional public radio affiliates and to have our features broadcast nationwide on Morning Edition (NPR),Weekend America (American Public Media), The Tavis Smiley Show (Public Radio International) and News & Notes (NPR). I also currently serve as music historian for WCBE- 90.5-FM, central Ohio's most-listened-to public radio station.
The Gospel Highway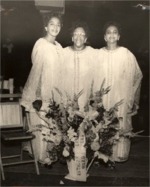 Religious music and its history are subjects for which Sid and I have had a long standing interest and affection. In the Spring of 2008, we produced "The Gospel Highway," a 57 minute public radio formatted audio documentary. The documentary covers the evolution of African American gospel— from the Fisk University Jubilee Singers in the 1870s to Rev. James Cleveland and Aretha Franklin in the 1970s. The documentary also includes wonderful reflections from the late gospel great, Ira Tucker, Sr., of The Dixie Hummingbirds and the elegant Willa Ward (sister of the late Clara Ward) of The Famous Ward Singers. The interview showcased here is, in fact, among the very last Mr. Tucker gave before he went home to the Lord in the Summer of 2008.
As Ira Tucker, Sr. used to testify: "When you get on the Road to Glory, Satan is gonna try to flag you down, but keep on drivin'/if you want your starry crown". Hop in your Christian's Automobile for a trip through history with the brave, trailblazing musicians of "The Gospel Highway."
Links: www.mune-pi.com and www.ohiofunk.org
To learn more about the 21st century Christian music that Sid and Jack are sharing with those called to the Lord, check out www.mune-pi.com. Discover the music of one of the most influential, and least recognized pioneers of Rock and Roll.
---
Music Legends of jazz, funk, soul, rock and gospel music. Interviews, documentaries and commentaries featuring top musicians of history.
Check out other collaborative works by Enteje founders.